Do you know, that… ?
Using the operation Move face for example, you can turn the wall. weldment profile, in two planes. This is equivalent to a miter cut in two directions.
As best perform?
Insert Point geometric extension on two edges as cut.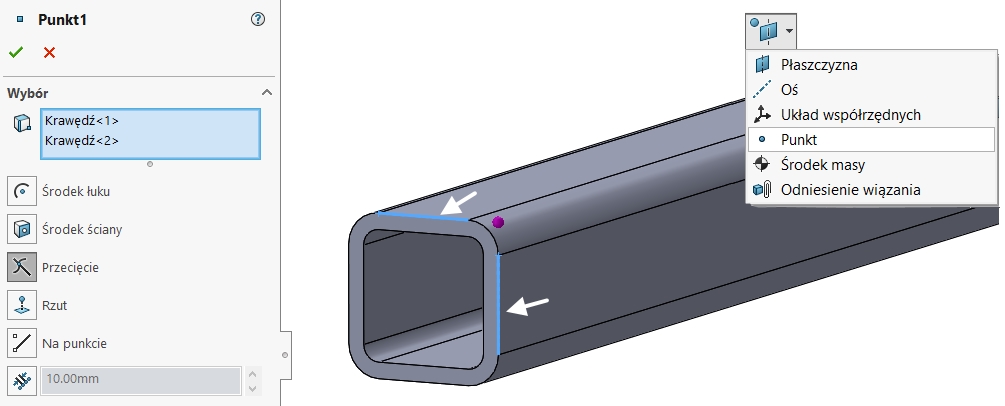 2. Turn on Move face selecting an end wall on the market. As type, select Rotate and said pivot axis – it will be inserted before Section 1. This may also be the tip of the.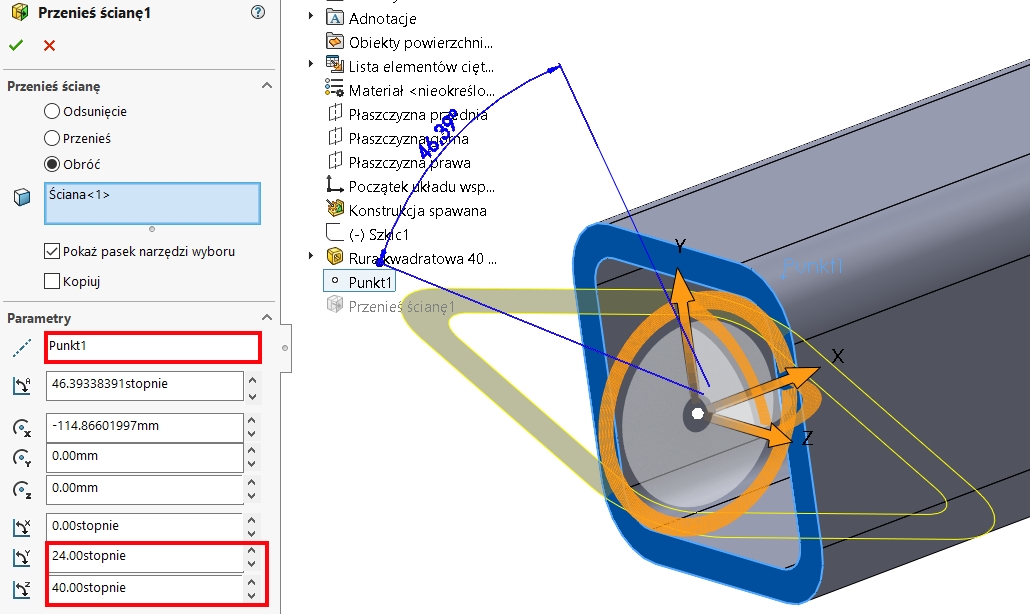 Ready!